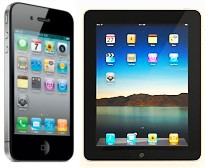 Third Quarter 2013


Automatic processing of invoices and other forms.

For example, you can stack hundreds of invoices, from different vendors, in the form feeder of your scanner, and SearchExpress will read (via OCR) the invoice number, vendor name, amount and other data and put this data into SearchExpress fields.

SearchExpress can recognize the first page of each new invoice, so you do not have to use barcode pages as document delimiters. SearchExpress can populate the invoice number, vendor name and other fields from different locations on each invoice from a different vendor.

Second Quarter 2013


New OCR engine, which is more accurate and faster than the current OCR engine.

Batch Data Entry

Lets you add a set of fields to all documents in the current batch of documents.

For example, you can scan 200 pages, comprised of fifty four-page documents. You can enter a patient name and number for the first document, and click "Duplicate All Docs" and the patient name and number will be populated to all 50 documents.

The Status Screen now shows the number of pages and documents scanned today and to-date, and the number of documents in each database.

First Quarter 2013


Put hundreds of pages in the scanner, and SearchExpress can separate the pages into documents, based on pattern recognition.

SharePoint 2013 support. You can use the SharePoint version of SearchExpress with Sharepoint 2013.

Citrix and Remote Services support.

Fourth Quarter 2012


BLOBless SQL - For the SQL version of SearchExpress, SearchExpress can store documents in your choice of either BLOB (binary large object) fields inside the SQL database, or instead in Windows folders.

Storing documents in Windows folders let you use the free version of Microsoft SQL 2012.

Windows 8 support. You can use SearchExpress on computers using the Microsoft Windows 8 Operating System.

The ability the not display index fields on the Scanning, Import and Change Header screens, in addition to non-displaying fields on the Hit list and Advanced Search screens.

For Change Header, the drop-downs lists on the Change Header screen are controlled by ODBC, like they are in the SearchExpress scan program.

Third Quarter 2012


Support for Cloud Computing, with a new user interface and the ability to scan over the Internet, and the ability to configure SearchExpress over the Internet.

SearchExpress reads QR and other two-dimensional barcodes.

More accurate and faster barcode recognition.

You can specify a backup location for all files scanned, and the images and metadata will be written there redundantly.

Better and faster noise removal and line removal filters.

For template fields, you can specify that a field must be complete filled or that it must contain a specified minimum number of characters.

Second Quarter 2012


Mark Recognition.

Mark Recognition is used if you want to perform mark-sense recognition, for example, to determine which boxes are checked or circles filled on a form or questionnaire.

Split a page into multiple pages.

Use Image Regions can be used to split one scanned page into multiple pages, or to extract certain areas of a page into separate images.

First Quarter 2012


Batch Printing.

From search hit list, select multiple documents and click a button to combine the documents into one PDF file for printing or viewing all documents at one time.

Migration Tool.

Developed import program to make it easier to import documents from other imaging systems into SearchExpress, to assist clients moving from old, expensive, hard-to-use document management systems to SearchExpress.

Default Values for Index Fields.

When using a data-entry Pick List having multiple values, allows one value to be the default. For example, if the Template field "Tax Year" has two values, Fiscal Year and Calendar Year, allows Fiscal Year to be the default.

Fourth Quarter 2011


Kyocera and SearchExpress are pleased to announce that SearchExpress Document Management software has been integrated with Kyocera MFP copiers. Please click here to view the latest press release.

Direct Integration with Canon ScanFront Network Attached Scanner.

You can scan and index documents directly from Canon ScanFront network attached scanners into SearchExpress Document Management.

You can use the Canon touch screen or keyboard to add index fields, including choosing items, such as document type, from a pick list you create in SearchExpress.

Second and Third Quarter 2011


Direct Integration with Sharp MFP copiers.

You can scan and index documents directly from Sharp MFP's into SearchExpress Document Management. Please click here to view the press release.

You can use the Sharp touch screen or keyboard to add index fields, including choosing items, such as document type, from a pick list you create in SearchExpress.

Integration with Plustek Mobile Office and Smart Office one-touch scanners.

First Quarter 2011


Integration with Kodak One-Touch scanner.

Default Fields.

You can designate a default read-only value for any template field, and this field value will be shown in Scanning, Virtual Scanning and Fielded Data Entry, and this value cannot be changed in these capture programs.

Security - Active Directory Groups within Groups.

When specifying who can access documents, you can specify upper-level Active Directory (AD) groups that have other AD Groups nestled under them.

Using Stored Procedures with SearchExpress.

SearchExpress can call an Oracle or Microsoft SQL stored procedure to read data from and write data to other systems.

Fourth Quarter 2010


TWAIN scanning is now up to twice as fast, for those scanners that do not provide for read-ahead or caching to be configured in the TWAIN driver. SearchExpress turns these scanner features on for you.

Workflow Reject button lets you click Reject to route rejected documents to a predefined person or department.

You can record the "Scanned By" operator login with each document, so you will always know who scanned each document.

Dual-Database Write lets you scan documents into two databases at the same time, e.g., a SearchExpress Standard database and a SearchExpress SQL database.

You can now route and approve documents, such as AP invoices, using the SharePoint version of SearchExpress, as well as the SQL version of SearchExpress.

You can assign index fields and import Word, Excel, emails and other documents and store the documents in SharePoint in native format or as unalterable PDF or TIFF images, in the SharePoint version of SearchExpress.

Third Quarter 2010


Save-to-SearchExpress menu item in Word, Excel and Outlook menus lets you save documents to the SearchExpress document repository while you are in Word, Excel or Outlook Email.

You can save documents to SearchExpress and also add index fields, such as invoice number, patient name, or client/matter number, while you are in Word, Excel or Outlook.

SearchExpress will default certain index fields for you. For example, if you are in Outlook, SearchExpress will add the From, To, Subject and Date of the email as index fields.

You can specify the documents be stored in SearchExpress in native format, e.g., Word, or that the documents be stored in SearchExpress as unalterable PDF or TIFF images.

Virtual Scan imports HTML, Word and text PDF files and lets you enter data.

The Virtual Scanning program now allows you to import HTML, Microsoft Office files, such as Word and Excel files, and text PDF files. Previously, Virtual Scan imported only image files, and you used Electronic File Import for non-image files.

Virtual Scan lets you import documents without printing them and scanning the paper.

Virtual Scan creates an unalterable image of the Office and other files, and puts the unalterable documents into the document repository, in your choice of either PDF or TIFF format.

Storing documents as unalterable images is often needed for SEC, Sarbanes-Oxley, NASD, IRS and other regulatory compliance.

Another new feature is that Virtual Scan displays the documents on the screen and lets you optionally enter index values, such as invoice number.

You can also look up fields from an ODBC database, such as entering an invoice number and clicking lookup to read the vendor name and invoice amount from your AP system.

Second Quarter 2010


Windows 7 support, including 32-bit and 64-bit versions of Windows 7.

Windows Server 2008 R2 support.

SharePoint 2010 support.

SQL 2008 R2 support.

Add Version Control Check in/Checkout capability to Workflow. You can check documents in and check them out from a workflow inbasket screen.

Provide for workflow template "Send-To" pick-list to contain variables, not just constants.

For example, to allow the workflow email to route back to the original "Checked In by" user, e.g., to Bob Smith after approval by his manager Sierra Lewis, you can enter the "Checked in By" field name into the Send-To field. The document would be routed to whoever originally checked in that document.

You can use any Template Field for a send-to list variable, e.g., you can specify a field called Buyer in your Send-To field and the invoice would be routed to whoever is the Buyer for that invoice.

You can send emails to others in addition to next person in "Send To" list. The current method, on approval, is to send an email only to the next person in the Send To list.

When using Change Header to supply the Send-to list, the first person on the send-to list receives an email notifying them that they have documents in their inbasket.

When bringing documents in through the Content Management manual checking process, you can use Automatic Send-To, as you can for scanned documents.

You can specify, in the Template, which field you want to use as a Memo field. On the search hit-list, you can click a button to view the contents of the memo field.

A unique sequential document number can be configured, in System Fields, to show on the Advanced Search and/or hit list screens.

First Quarter 2010


TWAIN Scanning.

You can choose to use TWAIN, in addition to ISIS, scanner drivers.

This means you can scan paper documents with TWAIN scanners, digital copiers, and multi-function devices.

You can also use TWAIN signature pads, fingerprint scanners, iris and other biometric devices to capture images into SearchExpress.
If you want to see how easy it is to capture and search your documents, we would be glad to do a remote demo, over the Internet.
Just call (205) 985-7686 or email with a day and time convenient for you.