Affordable Document Management
SearchExpress Document Management is affordable software used by financial planners to manage client files, company records and correspondence, including scanning paper documents, and searching and workflowing both paper and digital documents, to save time and reduce costs.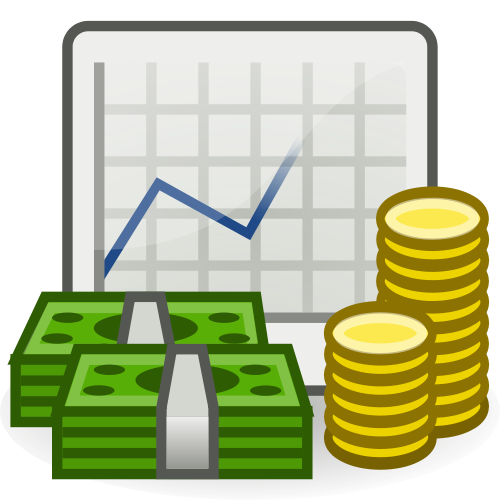 SearchExpress Features
Easy to Install
SearchExpress is affordable document management software that is so easy to install and use that you can rapidly deploy it in one department, or across your entire enterprise, without costly on-site assistance.
Make Documents Omnipresent
In addition to searching and approving documents from your desktop PC, you can access documents from your iPad, iPhone, or Android. This means you can access your documents wherever you are, including client sites and field offices.
What our customers are saying
"As a financial services company we are very adamant about reliability of the systems we use. Our in-house document imaging project was no exception. After a careful review of several document imaging and management solutions we chose SearchExpress for our document needs. We have been using SearchExpress for over ten years and we have been impressed by both the ease of use and the ability to customize it to fit our needs. In addition, SearchExpress has provided us with great technical support."
Genny Nikolova, Project Manager
Global Express Financial Services
Silver Springs, MD
Find Out More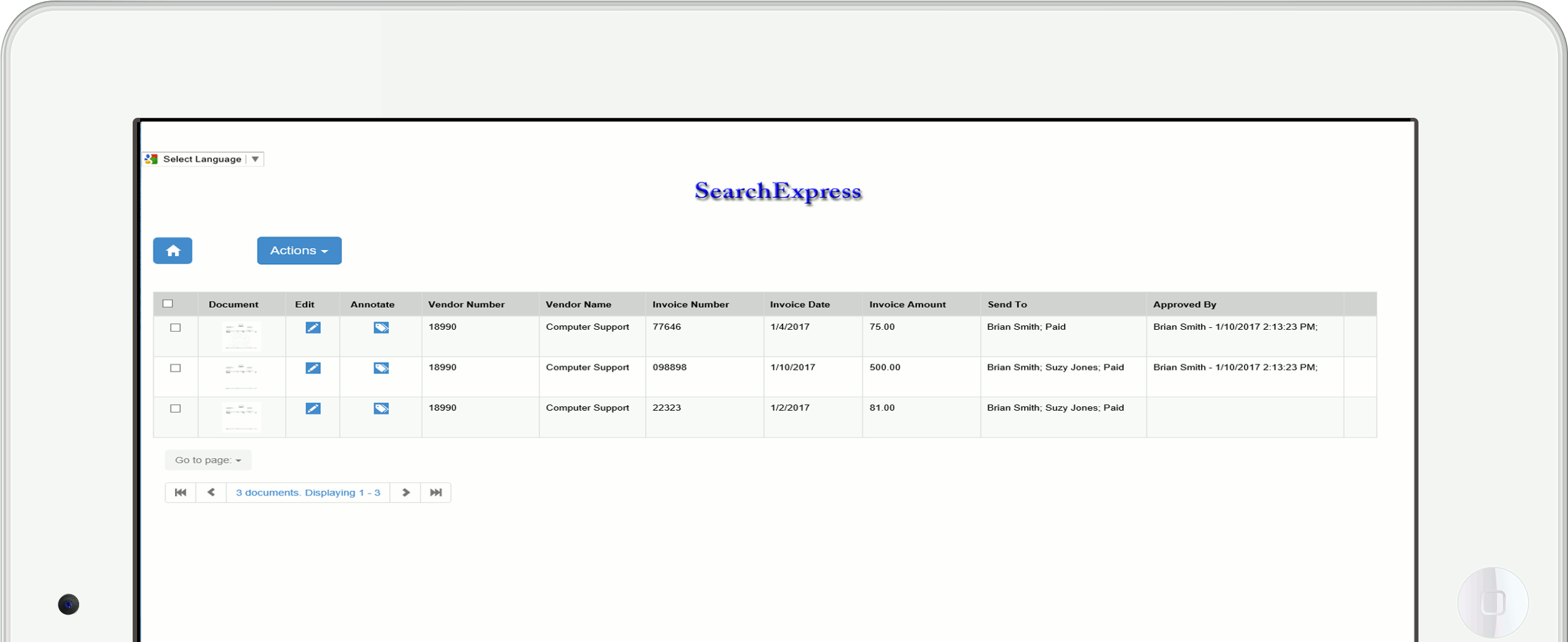 Manage Documents
SearchExpress lets you capture, index, route, search and manage your paper documents as well as your digital documents.
SearchExpress is easily integrated with your existing business-critical applications so you can share data with your other applications and view your documents from your other applications.
You can search by typing in a word or phrase. Also, you can search by highlighting a search word or phrase in your CRM, ERP, or other applications, and pressing a function key.
Paperless eForms
Your customers and employees can complete forms over the Internet or intranet and optionally sign their signature with their finger or mouse, saving you the expense of printing and scanning and entering data written on paper forms.
The user can attach a photo or drivers license or other file to the form.
SearchExpress can also write the form data to your Human Resource, Enterprise Resource Planning, or other systems and databases.
Typical eForms include:
Client Enrollment
Power of Attorney
Job Applications
Expense Reports
Features
For document search features, click here.
For document scanning and indexing features, click here.
For business process automation (workflow) features, click here.