Affordable Human Resources Document Management
Eliminate paper and automate processes with a digital office, to let your employees work smarter.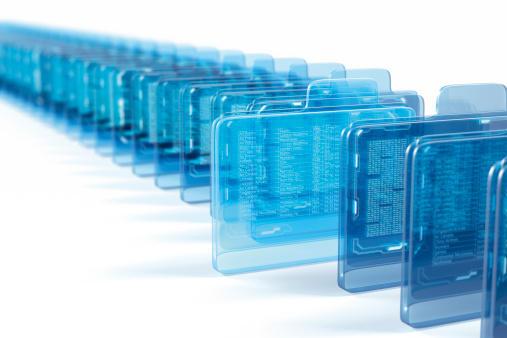 SearchExpress Features
Easy to Use
SearchExpress is affordable HR document management software that is so easy to install and use that you can rapidly deploy it in your HR department, or across your entire enterprise, without costly on-site assistance.
SearchExpress provides employee onboarding, business process automation, workflow, records management, document capture, eForms and information security.
Make Documents Omnipresent
In addition to searching, routing and approving HR documents from your desktop PC, you can search, route and approve HR documents from your iPad, iPhone, or Android.
SearchExpress provides speech recognition to let you search and annotate documents and complete eForms using speech, instead of typing, which can be particularly handy when using a mobile device.
Manage Documents
SearchExpress lets you capture, workflow, and search all types of HR documents, including:
Resumes
Employment Contracts
Performance Reviews
Correspondence
Education Records
Medical Records
Termination Notices
Non-Disclosure Agreements
Non-Compete Agreements
Easy Personnel Case Management
Typical cases include:
Complaints, Grievances and Accidents
Employee Onboarding and Background Checks
Upload Case Files:
The investigator can upload emails, Word and Excel case documents directly to the SearchExpress case repository, by using a Save-to-SearchExpress menu item in Outlook and Office.
The investigator can upload any relevant web page, including credit reports, Facebook, and Twitter.
You can also upload audio, photo, and video files to the case.
Find Out More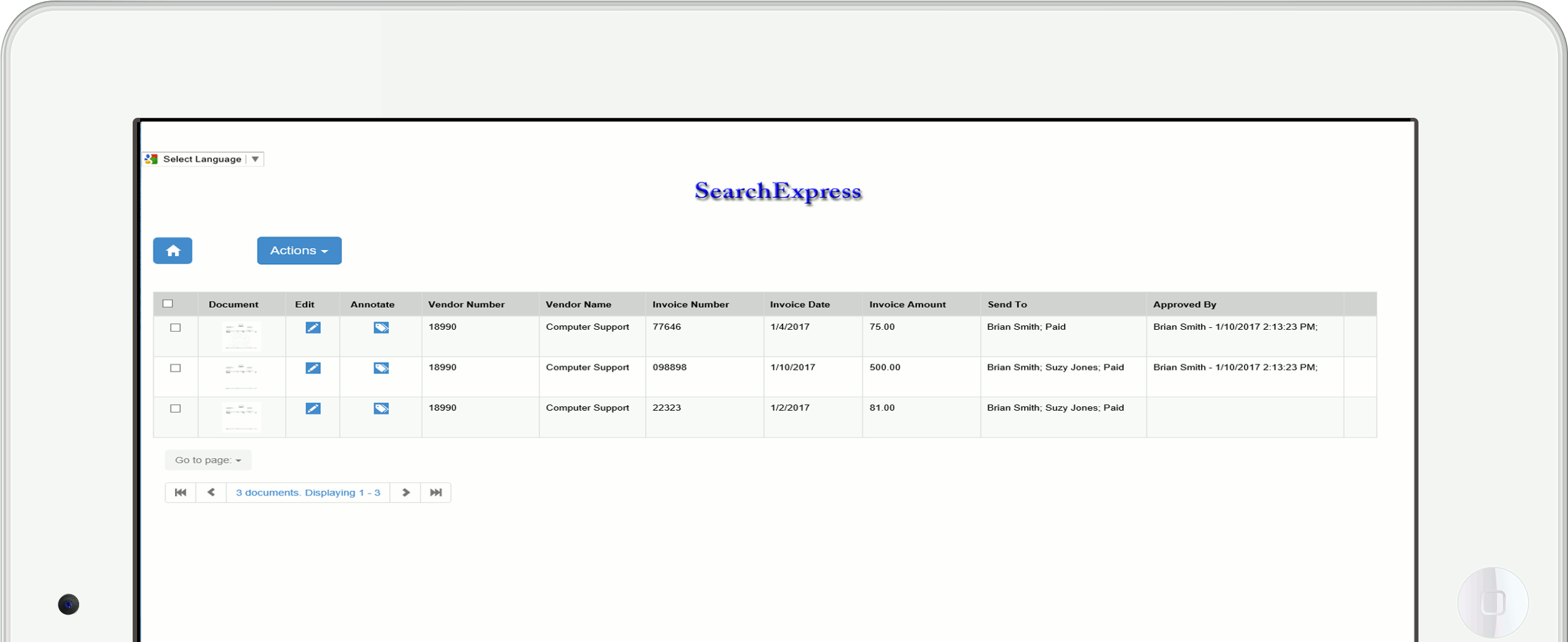 How It Works
SearchExpress HR Document Management software lets you capture, index, route, search and manage your digital and paper HR documents.

You save emails, Word and other Office HR documents directly to SearchExpress from your browser, without printing or scanning them.

SearchExpress is easily integrated with your HR system so you can share data with your HR system and view your documents from your HR system.

You can search by typing in a word or phrase. Also, you can search by highlighting a search word or phrase in your HR system.
Paperless eForms
Your employees and job applicants can complete eForms over the Internet or intranet and optionally sign their signature with their finger or mouse, saving you the expense of printing and scanning and entering data written on paper forms.

The user can attach a photo or driver's license or other file to the eForm.

SearchExpress can also write the form data to your Human Resource, Enterprise Resource Planning or other systems and databases.

You can send a group of eForms in an envelope, e.g., all the eForms a new employee needs to complete.

Typical eForms include:
Employment Applications
401K Registrations
I-9's
Healthcare Enrollments
Time Sheets
Expense Reports
Features
For HR document management search features, click here.

For HR document capture and indexing features, click here.

For HR business process automation (workflow) features, click here.